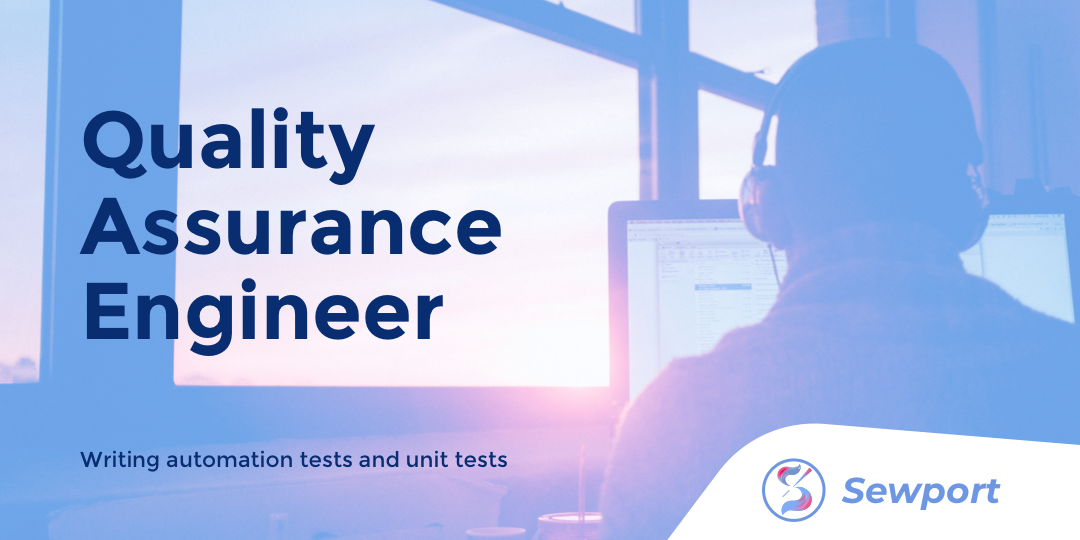 Sewport Ltd (https://sewport.com) is a UK based Marketplace platform and the next big social network that will revolutionise consumer product manufacturing. Anything can be created with a couple of clicks, without boundaries for any customer even without experience. From an Idea to Product, and anything in-between.
With opening an office in Riga we are looking for a talented and driven individual to join our growing team.
You will be working on a feature-rich marketplace that will be both interesting and challenging.
Candidate requirements:
Experience in writing automation tests and unit tests
Excellent logic and methodological approach to manual testing
Understanding and structured and suggestive approach to bug reporting
You worked with testing frameworks and libraries and can write reusable scripts
Knowledge of English
Other requirements:
You must have over 3 years experience in web app testing on JavaScript.
Knowledge of AngularJS and back-end development track record is recommended.
Your ability to write clean well-tested code, think outside the box and bring your own value to development with a can-do attitude will be detrimental to your success within the company.
What we offer:
Truly competitive salary
Potential to be relocated to our HQ in London, UK and ESOP (equity in the company)
Central office with dedicated parking
Candidates who wish to apply, please send your CV in ENGLISH to jobs@sewport.com
Lasītāju vērtējums:
(1 balsis)